Specialist Suppliers To The Entertainment Intusty and Live Concerts
Backline Rentals

Manos Backline Services can provide all the music equipment you may require for your event. A plethora of musical instruments and amplifiers, be it for a rock show or a classical concert, are available for hire through our company's extensive catalogue. All the items in our catalogue belong to our company and are stocked in-house. We do not sub-rent by professional musicians or other companies. We are the most specialized backline company in Southeastern Europe today and we constantly work to further improve ourselves. We would be happy to cater to your event even outside the Greek borders.





back to top
Dry Hire Rentals


Over the last five years, Manos Backline Services has also ventured into the "Dry Hire" sector. To that purpose we have invested in high-end digital sound and lighting mixers, multi effect processors, wireless microphones and in-ear monitors that now constitute an important part of our catalogue.





back to top
Small Venue P.A Systems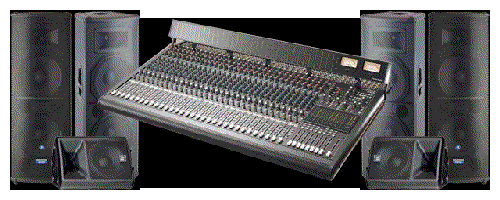 We can fully support your events by supplying sound, lights, musical instruments, stages and projection systems. We may assist you with equipment for your DJ parties, gigs, presentations, beach parties, cruises,receptions or anything else you have in mind.



back to top
Transport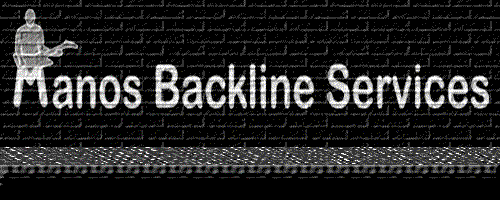 We may deliver your rented equipment anywhere in Greece with an extra charge that is calculated upon booking. Transportation and deliveries abroad can be arranged upon agreement.



back to top
Crew

Our crew is experienced in all backline areas, most of them being musicians or sound engineers. We can provide all the necessary information and know-how about our items, in order to help you make the appropriate and cost- effective choice, depending on your musical style and personal preferences.



back to top
Production Assistance & Stage Management

When setting up a big stage for a festival and having to keep up with the schedule, one is facing a major challenge that is met with knowledge and experience. We first ventured into stage managing back in 2004, having already 15 years of experience in backline services and 10 years of festival set-ups. It was then that the organizers of Rockwave Festival trusted us with the event's stage management. Five years later we provide our stage management expertise to all the major festivals in Greece, including Rockwave, Rocking Athens, Synch, Ejekt and others. Apart from festivals, we have also provided stage management services for Metallica,George Michael,Motorhead, Black Sabbath,Judas priest,Placebo etc.
This year we will also be providing production management services for the Scorpions Festival due to be held at Chania/Crete.



back to top